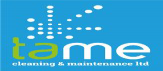 The service that 4CRM has provided Tame Cleaning is fantastic! Through this system will have been able to save time and win contracts. The help from Peter and his staff has been brilliant from day one. I highly recommend 4CRM.
Todd Evans – Business Development Manager – Tame Cleaning Ltd

We have been using 4CRM in our business for a number of months and have found it very user friendly and intuitive. It is a very clear and easy to use platform which we have seen real benefits from in terms of customer management and maximising sales to our client base. Having used other CRM systems in the past, we would strongly recommend trying 4CRM.
Gerry Conlon – Managing Director – Enegis Ltd
"4CRM has changed my life! I can keep an eye on my contacts and update their records and I can add and manage my tasks to ensure I don't miss a thing, this alone I know will grow my business this year and I am so pleased that I came across this wonderful product!"
Laura Morris – Educate Business
Even though I have only been using 4CRM for a short while I have found the task functionality invaluable. As I work with multiple clients I receive many requests & tasks to complete on a daily basis. By utilising 4CRM I have a clear email box daily, not only that, I can plan out my work more effectively & using it is saving me approximately an hour per day.
Rachel Willmott – RHVA
"The Mint Umbrella team is delighted with the 4CRM system. It's proving to be a real asset in keeping everyone up to date on ongoing projects, delegating tasks to individuals, managing contacts and diarying events. 4CRM is a must for a busy marketing agency like ours as it allows us to always be on the same page wherever we are – whether accessing it online at the office or at home. The time saved alone is worth the investment….and there are far fewer post-it notes around the office!"
Clare Delve – Director – Mint Umbrella
"4CRM is an affordable solution that makes a real difference to business efficiency! In our business, our staff output has improved and everyone is accountable.. We think it's brilliant!!
Nicola Smith – Director – Mint Umbrella

Dobson-Grey is a firm of Chartered Surveyors and Health and Safety Consultants, established in 2008. We are based in Stratford-upon-Avon serving both public and private sectors nationally.
We needed a CRM system to help organise our 6,000 + contacts and save time spent scrolling through excel spreadsheets, searching emails and phones and looking through business cards. We wanted to be able to quickly contact someone when required. As our business grew and we increased our staff, customer details needed to move into one central source.
We now store all of our contact information on 4CRM and this helps to keep all our data
organised. We can find contacts quickly and we can allocate clients a status such as existing or potential. We can link tasks, documents, emails and meetings in the diary to a contact. We can personalise our service by adding notes so whoever speaks to that client, they know the latest information given. This means that our clients don't have to repeat themselves and we can still give a personal service as we grow in size.
We find it user friendly and quite intuitive. I delegate tasks to my staff using 4CRM, so it saves my time briefing work. It's convenient too as I can assign tasks from wherever I'm working, I do not need to be in the office for it to be running smoothly. I do like that I do not pay extra for additional users, so I can give access to everyone in the team.
The quality of service from 4CRM is fantastic. Whenever I ask a question or require additional features, I get a response straight away, which is both friendly and professional. It has been a pleasure to work with 4CRM and their 'can do' attitude. Commitment, care and consistency of good advice and service to our clients is at the core of our organisation's beliefs. With the help of 4CRM we deliver on this statement. Our staff are informed, service is better and processes run efficiently. The wide range of features and expansion of functionality mean that we continue to find the system a key asset to our business, saving us time and money.
Keri A Dobson-Grey BA (Hons) PG Dip PVM MRICS – Managing Director – Dobson Grey
Positive Action for PTSD is a new Organisation that Campaigns and Educates all forms of Post Traumatic Stress Disorder. As with every start up, it can be difficult to organise your contacts and meetings to maximise your time and activities. We had been struggling to find an appropriate platform that would support the work that we do and we were recommended by another Company about 4CRM. We were delighted to speak to 4CRM and utilise the brilliant CRM that they have and in the space of a week it has transformed our Business activities and helped a small and new organisation. With 4CRM you get the personal touch and relationship and are not just a number and we are very thankful for the support that we have been given and can say that it has added value to our organisation
Simon Buckden – Chief Executive – Positive Action for PTSD
'The UK's first organisation campaigning – educating – supporting
for all forms of Post Traumatic Stress Disorder'