Menu
Full System Activity Logs with 4CRM
You may not think about tracking activity until it's too late, that's when information gets changed by mistake or details get lost.4CRM automatically tracks every activity made on your account by every single User.
Managing your Activity
4CRM automatically tracks every change made on your system by date, time and user. By being able to keep a record of activity, you can easily track which team member has made changes to a contact's information and when. If information has been changed by mistake and nobody wants to take responsibility, you will be able to see you is responsible, helping to avoid difficult and confrontational discussions.

Activity Reports
You can search for a particular entry and can narrow your search results by selecting a specific date range, user or activity section.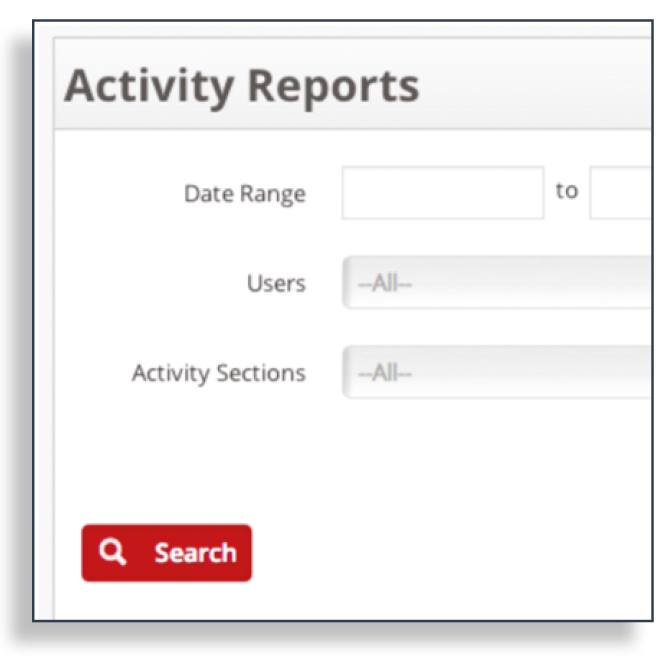 Recent Activity Feed
A dashboard version of the main Activity Log, giving you full information about all changes made to a specific Business or Contact Record. This can be found at the bottom of each Business and Contact dashboard.