Menu
4CRM's fully branded messaging
You can send messages out to your contacts, businesses and users. All will be viewable in your 4CRM inbox, your email client inbox and within the relevant contact or business dashboard. Just view your contact dashboard to see all the communication between you and your client so every message is easy to find.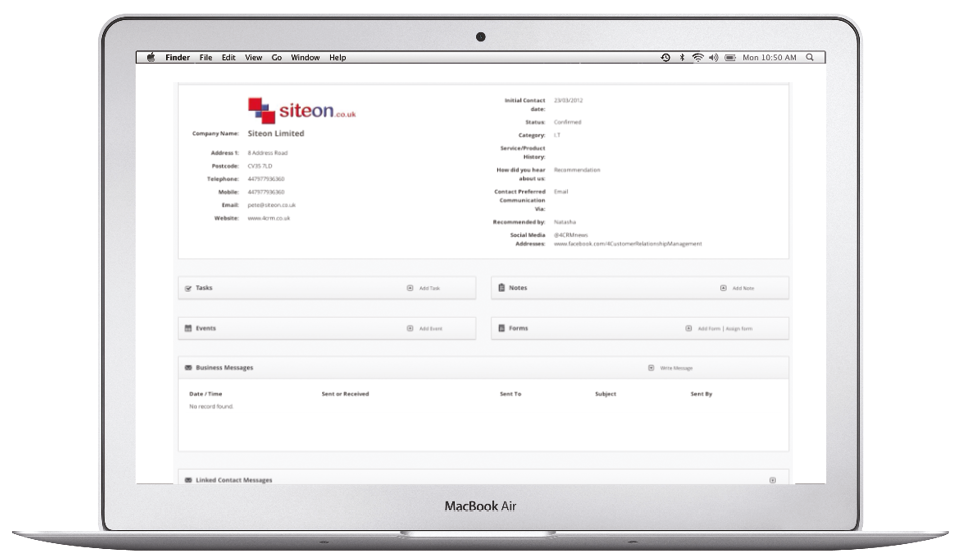 Managing your Messages
Every message, notification, invoice, estimate or form sent from 4CRM are fully branded with your logo and company colours. This is your system and a fully branded approach will reiterate to your team, customer and suppliers how professionally your business operates, no matter how big or small your company is.

Business Messages

Linked Contact Messages