Menu
Opportunities
Sales Pipeline and Revenue Forecast made simple
View, add and edit Opportunities, add Forecasts and create Pipelines. View individual staff and company targets, with simple and easy to understand graphics.
Never miss an Opportunity again!
The Business Opportunities module keeps your customers at the heart of your business. See at a glance where customers are in your sales cycle by adding your own stages, such as; Prospect, Meeting, Demo, Proposal through to Sale. 
Sales Pipeline
Easily track your customers through the sales pipeline using the simple drag and drop cards, move Customers from stage to stage to show where they are in your sales cycle.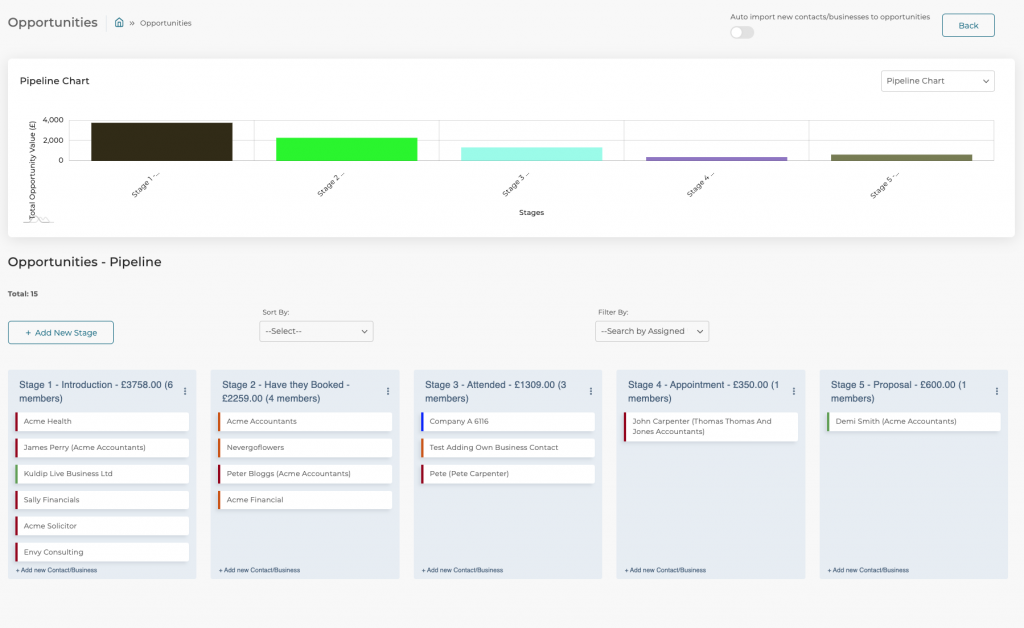 Business Forecast
Add a Forecast to track future revenue based on you best quess probability; Hot, Warm or Cool.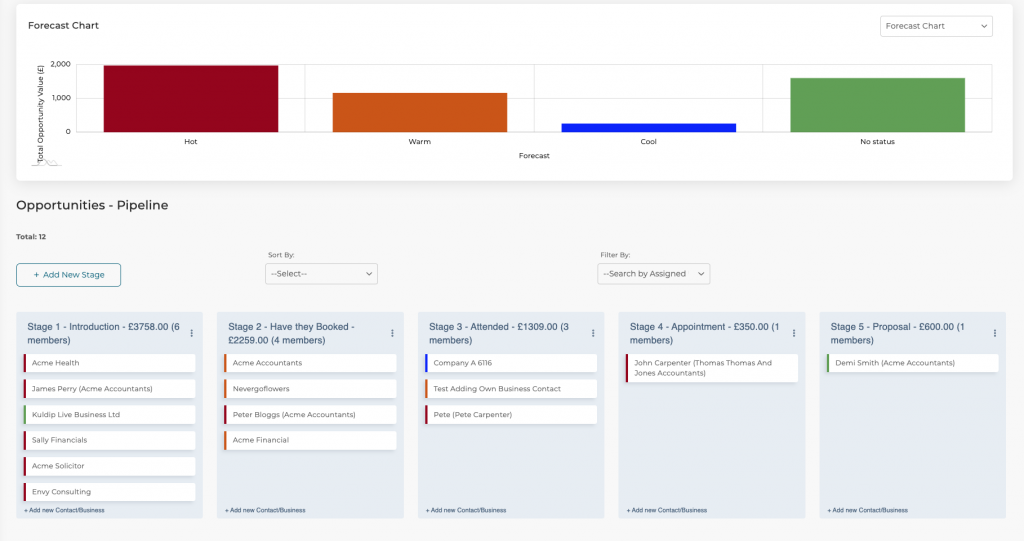 No matter what size or age your business is, by simply implementing the right process and system you can improve productivity and efficiency, save your time, never miss an opportunity again and make more informed business decisions.
4CRM – Giving you the tools to win more business